Signals are a limited form of inter-process communication used in Unix, Unix-like, and other POSIX-compliant operating systems. A signal is an asynchronous notification sent to a process or to a specific thread within the same process in order to notify it of an event that occurred. Signals have been around since the 1970s Bell Labs Unix and have been more recently specified in the POSIX standard.
Kill System Call
kill - send signal to a process
int kill(pid_t pid, int sig);
The kill() system call can be used to send any signal to any process group or process.
If pid is greater than zero:
The sig signal is sent to the process whose ID is equal to pid.
If pid is zero:
The sig signal is sent to all processes whose group ID is equal to the process group ID of the sender, and for which the process has permission; this is a variant of killpg(2).
If pid is -1:
If the user has super-user privileges, the signal is sent to all processes excluding system processes (with P_SYSTEM flag set), process with ID 1 (usually init(8)), and the process sending the signal. If the user is not the super user, the signal is sent to all processes with the same uid as the user excluding the process sending the signal. No error is returned if any process could be signaled.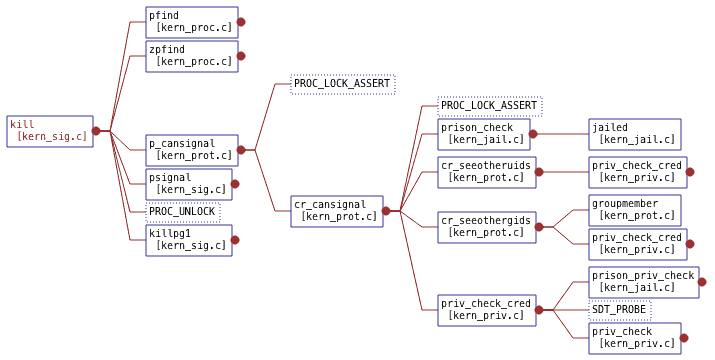 Post Signal
If we are allowed to send signal to other process then send the signal
Now, it can happen that in multiprocessor env other process may be running or may not. So, we post the signal and when the process come to life it will receive the signal and act appropriately.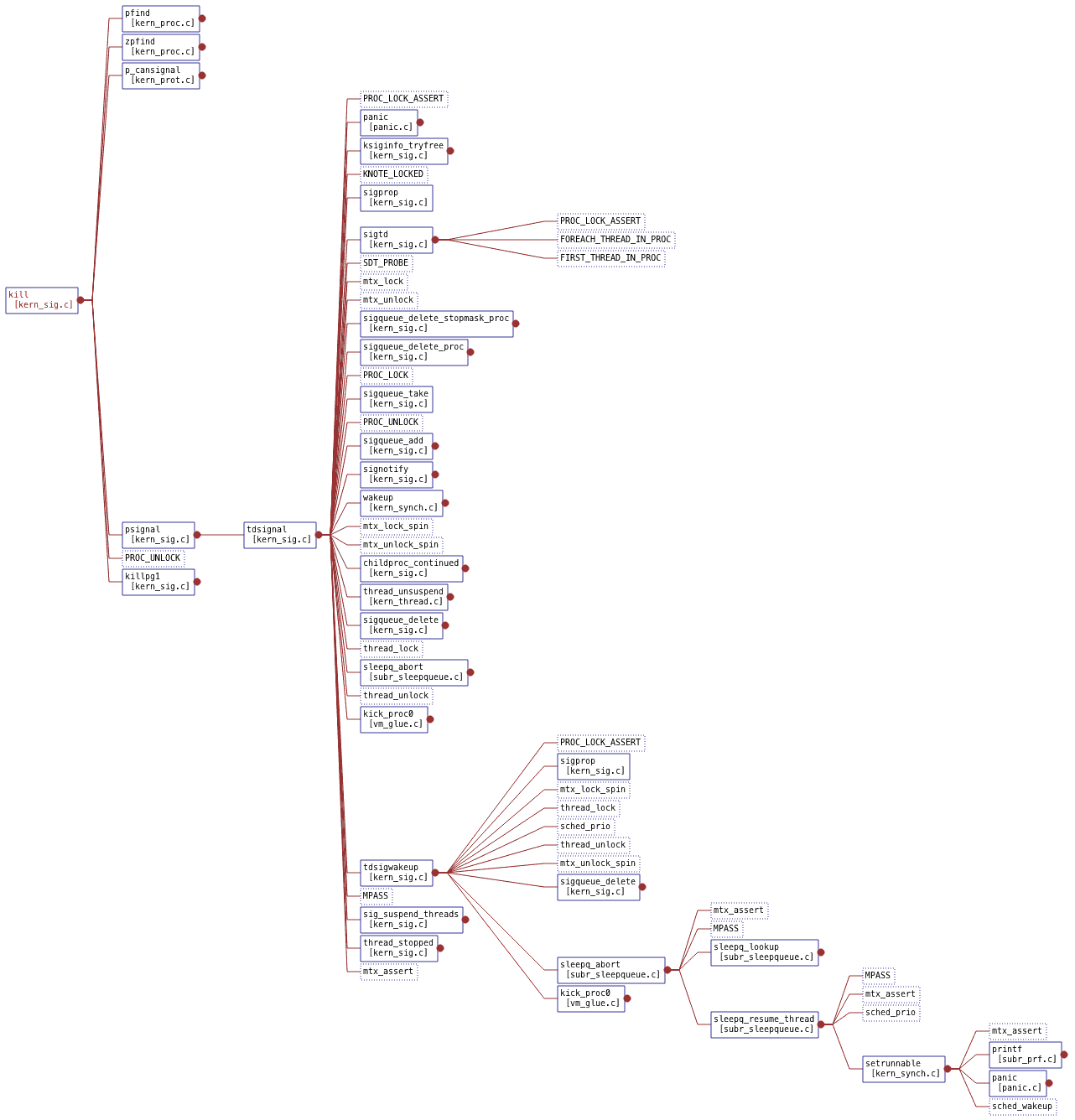 ---
Signal Delivery
So far, in above processing we have loaded the target process to to the run queue and eventually our process run time slice will over and now another process will run.